Upcoming Events

Membership Information
Discount Programs


Welcome to the
Harlingen Area Chamber of Commerce
The Chamber's job can be summed up in four simple words: Support. Promote. Protect. Business. Your business needs a strong advocate to support and promote your business ideals and your Chamber is that voice.
The Chamber supports its members by encouraging free market ideals and promoting pro-growth values in the Harlingen Area. It promotes business philosophies with information and by promoting free enterprise and best practices through seminars, meetings and events.
It protects members by advocating at the local and state government arenas and by making sure the government does no harm. The Chamber is all about business, and helping businesses and helping the community's economy grow by ensuring a strong business environment.
Youth Leadership Harlingen Class XXII Learns About Government & Criminal Justice

Students visited the Harlingen Border Patrol Station where they received a tour. Border Patrol Agent RGC, Joshua Davis,
led the students on the tour of the facility.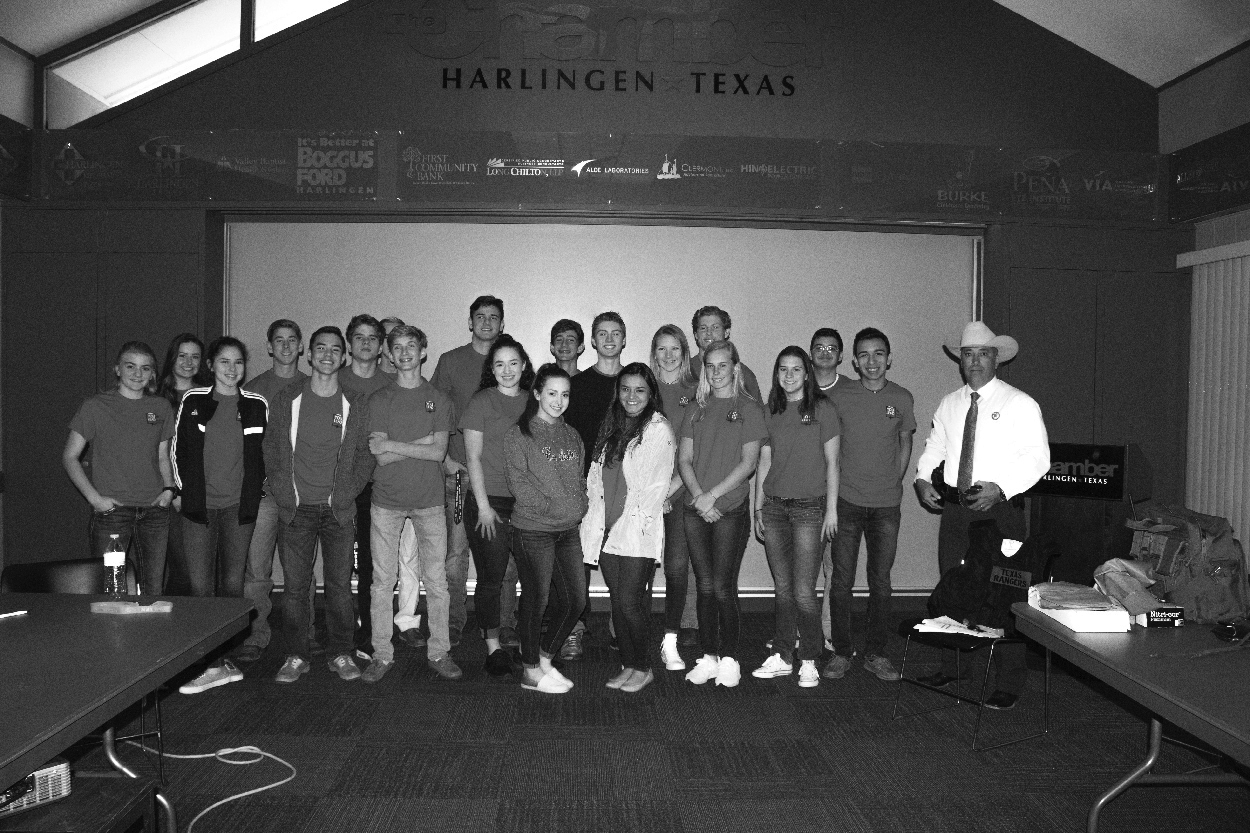 Texas Ranger CO "D" Raul Garcia held a presentation at the Harlingen Chamber of Commerce.