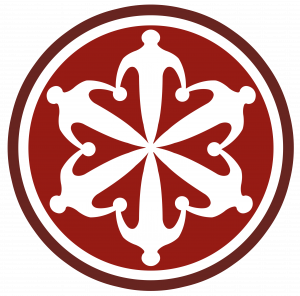 Leadership Harlingen Application
Download Leadership Harlingen Application here.
Monthly Program Sessions (September-May)
An orientation reception will be held at the end of September to serve as the kick-off for the program experience. The first full-day session will be held in October, with each following session being held on the last Thursday of each month from 8 a.m. to 4 p.m. All dates are subject to change and times as approximate.

Class Project

The Leadership Harlingen class will organize a community service project as one of their sessions.
City Meeting and Non-Profit Meeting
During the nine-month course, participants will be required to attend one city meeting or non-profit organization board meeting. Participants are required to bring a copy of the dated agenda from the meeting they attend.
Benefits
For Businesses
Provides employees with increased organizational, leadership and problem-solving skills
Exposes employees to new insights into the community
Provides new access to networks of community leaders and different resources
For Individuals
Provides in-depth education about Harlingen's history, government, economy, social issues, quality of life, education, needs and opportunities
Introduces and encourages dialogue with other emerging leaders in the program as well as current influential community leaders
Provides experience in the concepts of community trusteeship and servant leadership
Provides the guidance and support for active participation in activities which contribute to the growth and betterment of the community
Prepares candidates for high-level leadership roles, professional and personal growth
Program Sessions
November 15: Team Building
Participate in a team-building exercise with fellow students to step outside your comfort zone and demonstrate leadership.
December 13: Non-Profit
Discover the various non-profit organizations within the community. Learn how you can contribute to the vast needs of the city.
January 31: Healthcare
An inside look at what your elected city and county officials do for the city of Harlingen, with an opportunity to ask them questions.
February 28: Education
Look into the ins and outs of how and why decisions are made for the children of the city, region, and state. Get an opportunity to talk directly with college president, Superintendent, school board and state board of education.
March 28: Government
Explore the various health and human services available within our community from hospitals and rehabilitation centers to nursing homes and other medical facilities
April 25: Law Enforcement
A behind-the-scenes view of local, state, and federal levels of law enforcement
May 30: Port of Harlingen & AEP
An opportunity to go behind doors and discover the full range of services offered by the Port of Harlingen. AEP will provide you the how we obtain electricity and what happens during severe weather.
June 27: Economic Development
There are many facts about Harlingen's Economic potential, as well as other success stories that make our city stand-out
June 27: Graduation Luncheon
*Sessions begin promptly at 8:00 a.m. at the Harlingen Area Chamber of Commerce (311 E. Tyler Ave.), unless otherwise specified.