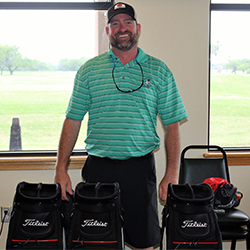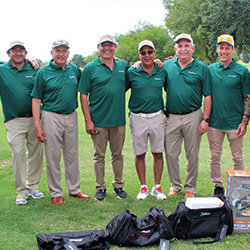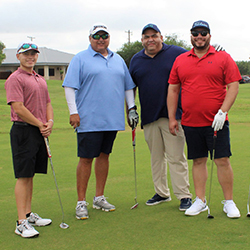 27 teams participated in the 18th Annual Chamber Golf Tournament hosted by the Harlingen Chamber of Commerce at Tony Butler Municipal Golf on May 17.
The annual golf tournament is one of the Chamber's premier events. Partial proceeds benefited the Harlingen Professional Firefighters Local 3404 Emergency Assistance Fund. Teams had the opportunity to participate and the chance to win great prizes. The Emergency Assistance Fund is used to provide financial assistance to families and members of our community that have been directly affected by a devastating emergency or tragedy such as a home lost to a structure fire, auto-pedestrian accident, etc.
The 2019 Team winners were: 1st Place Team: Port of Harlingen Authority - Walker Smith, Richard Galvan, Marvin Cadera; 2nd Place Team: Charlie Clark Nissan - Ruben Reyes, Ruben Reyes Jr., Julian Gonzales; 3rd Place Team: Edward Jones Investments - Carlos Cuellar, Romulo Elizondo, Chito Lopez.
For more information, contact Chamber Vice President, Vanessa Camacho, at 956-423-5440 or email her at vgcamacho@harlingen.com.